Reimagining our Pride experience!
Pride this year comes on the heels of a global pandemic and a nation confronting the murder of George Floyd at the hands of Minneapolis police officers. This horrific tragedy, and the murders of Breonna Taylor, Tony McDade, and Ahmaud Arbery by police and white vigilantes, have created a nationwide uprising crying out for racial justice and the protection of Black life. (Read more)
We recognize that our events each year should simultaneously honor our past, embrace our present, and represent a pledge to work for a future free from discrimination.
In lieu of traditional Pride events and in-person gatherings, the Capital Pride Alliance will continue on-going monthly programming, and develop new potential events for later this Fall.
#StillWe Pride 2020 Official Events
&

Programs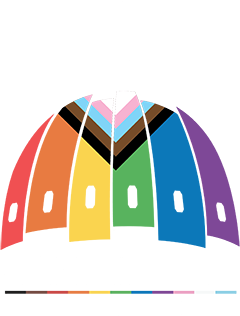 The Capital Pride Alliance, through its stewardship of diverse programming and events, specifically year-round LGBTQ+ Pride festivities centered in Washington, DC and the National Capital Region, serves to celebrate, educate, support, and inspire our multi-faceted communities in order to grow and preserve our history and protect our rights for current and future generations.
Learn More
Capital Pride Alliance
2000 14th ST NW STE 105
Washington, DC 20009
Directions