SHARE YOUR EXPERIENCES
&

KNOWLEDGE
The Capital Pride Alliance is hosting The Magic of Pride conference in Washington, DC from March 10 to 12, 2017, at the Washington Hilton. We are currently seeking submissions for program proposals.
The goal of the conference is to explore and advance critical issues, share best practices, offer education sessions, to help accelerate the LGBTA Pride movement and aggressively target solutions on a wide range of topics related to Pride and the LGBTA community. Program facilitators will have the opportunity to organizations with successful programs such as yours, leading to productive exchanges and increased knowledge for all conference participants.
The Magic of Pride conference will serve as the third Northeastern Regional Prides and Prides of the Southeast joint conference (NERP/POSE) and will bring together more than 150 professionals from multiple fields, from the national capital region, north and south eastern Pride organizations, and beyond.
We invite you to submit a program proposal for The Magic of Pride Conference and register as a conference attendee. You are encouraged to share this invitation with your colleagues to expand the scope of the program search and ultimate success of the conference.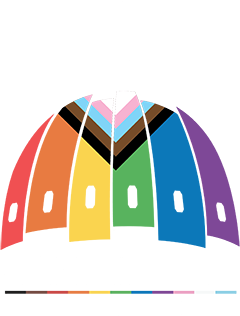 The Capital Pride Alliance, through its stewardship of diverse programming and events, specifically year-round LGBTQ+ Pride festivities centered in Washington, DC and the National Capital Region, serves to celebrate, educate, support, and inspire our multi-faceted communities in order to grow and preserve our history and protect our rights for current and future generations.
Learn More
Capital Pride Alliance
2000 14th ST NW STE 105
Washington, DC 20009
Directions