We Love to Volunteer For Pride 365
Capital Pride Organization Opportunities
Serve on the Board
Each year Capital Pride Alliance accepts applications from individuals interested in serving on the board of directors. This process typically begins in October through the end of each calendar year. Applicants are asked to submit a resume and a statement of intent.
Join the Production Team
We're gearing up for another year of pride events here in the nation's capital and we'd love for you to join our team! As part of the Capital Pride volunteer community you shape a host of different events that help celebrate, educate and engage the LGBTQ+ community in the national capital region.
Would you like to help us collectively shape events for the coming year? Consider joining one of our teams, including Capital Trans Pride, the Parade, Festival or other events and programs? Available teams and volunteer job opportunities will be listed above as available.
Apply to be an Intern
We are launching a new intern program for the upcoming Spring semester, which will include professional development opportunities in Marketing & Communications, Development & Fundraising, and Event Planning. Applicants must be a current undergraduate or graduate student, or have graduated no more than 12 months prior to the start of the applicable internship period.
For complete details select the internship of interest below.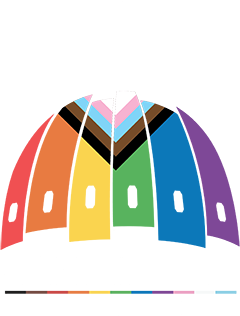 The Capital Pride Alliance, through its stewardship of diverse programming and events, specifically year-round LGBTQ+ Pride festivities centered in Washington, DC and the National Capital Region, serves to celebrate, educate, support, and inspire our multi-faceted communities in order to grow and preserve our history and protect our rights for current and future generations.
Learn More
Capital Pride Alliance
2000 14th ST NW STE 105
Washington, DC 20009
Directions