Have pride in staying safe and living healthy. Explore these helpful resources to find health care providers that understand and focus on LGBTA health concerns. Here you'll find a helping hand, and knowledgeable care.
Capital Pride Alliance is proud to be part of an expanding global network of LGBTA businesses and non-profit organizations. Learn more about our Pride Affiliations here.
It's always someone's first Pride. We want to make it memorable and fun. Whether you're just coming out, volunteering your time, or building a network of peers, Capital Pride's youth resources can help.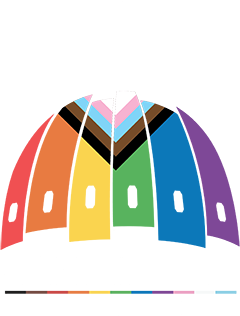 The Capital Pride Alliance, through its stewardship of diverse programming and events, specifically year-round LGBTQ+ Pride festivities centered in Washington, DC and the National Capital Region, serves to celebrate, educate, support, and inspire our multi-faceted communities in order to grow and preserve our history and protect our rights for current and future generations.
Learn More
Capital Pride Alliance
2000 14th ST NW STE 105
Washington, DC 20009
Directions