VOLUNTEERS MAKE CAPITAL PRIDE POSSIBLE
BE A PART OF THE PRODUCTION TEAM
From the very start, volunteers have played a vital role in the success of Pride each year. No matter what your skill set, interests, or experience, there's opportunities to assist in the planning year-round that make the annual celebration and official events possible.
Serving on the Production Team involves various time commitments.  The producers of each planning team will work members to accommodate schedules as best as possible and identify ways for you to contribute based on your availability and skill set.
Sign-up for the planning teams on the right that  you are interested in supporting, or contact us for more info.
2016 Production Team Kick-off
Date: Wednesday, January 13
Time: 6:30 PM – 8:30 PM
Location: Reeves Municipal Building (2nd floor community room, 2000 14th ST NW (Enter from door facing U ST.)
Current Planning Opportunities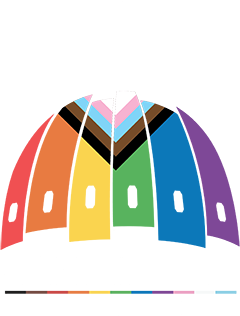 The Capital Pride Alliance, through its stewardship of diverse programming and events, specifically year-round LGBTQ+ Pride festivities centered in Washington, DC and the National Capital Region, serves to celebrate, educate, support, and inspire our multi-faceted communities in order to grow and preserve our history and protect our rights for current and future generations.
Learn More
Capital Pride Alliance
2000 14th ST NW STE 105
Washington, DC 20009
Directions